So we got a lot coming at you all. We just mailed the reels to Amos at Bedside for our Flexi and our 7" so be on the lookout for those before summer. We have a total of twelve new tracks for you: The flexi contains Peer Praise, Nihilistic, No Rules, Killing Mind, and Passive Aggressive Violence and the 7" is Adjustment Part II, Who's In Control, Surveilled, Adjustment Part III, Health Sucks, Adult, and Lead. In addition we're heading out for an east coast tour at the beginning of April dates are as follows:
April 1st - Chicago, IL
April 2nd- Cleveland, OH
April 3rd- Philadelphia, PA
April 4th- Pittsburgh, PA
April 5th- New York City
April 6th- Cambridge, MA
April 7th- Boston, MA
April 8th- Long Island
April 9th- New Jersey
April 10th- Richmond, VA
April 11th- Alexandria, VA
April 12th- Damaged City Fest DC
April 13th- Damaged City Fest DC
Hit us up if you want info on venues, are a band that wants to play, etc, support your scene!
For that tour we've made 100 more of those Midwest tour Promo cassettes so if you missed them the first time you get a second chance. I'll let you all know when the records and flexis become available keep checking Bedside records and in the meantime listen to the first track from the flexi "Peer Praise" linked below.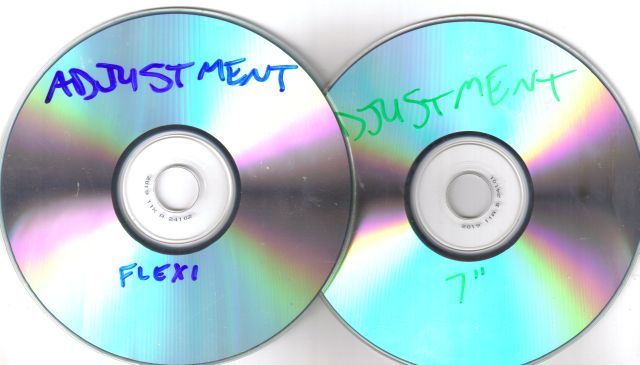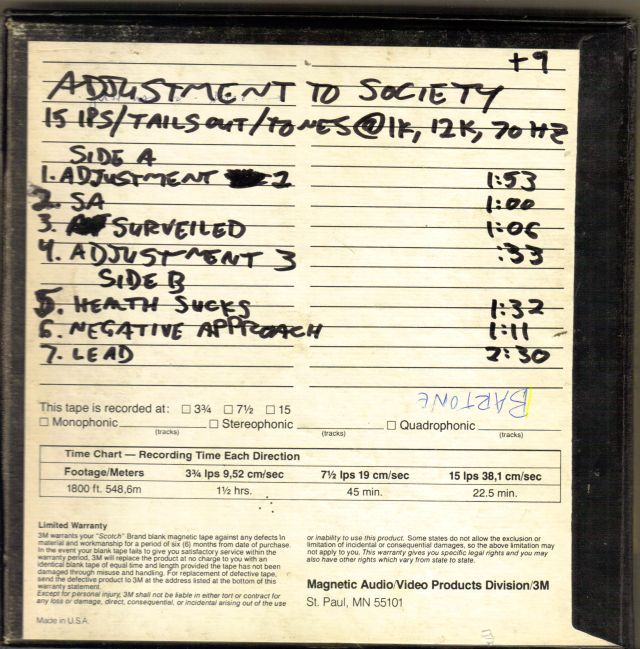 Download