September 3rd:
Outlook (olympia)
Red and Black (olympia)
Scary Man (olympia)
Dehumanized (olympia)
Hysterics (olympia)
Militia's Mischief (Hoquiam/Aberdeen)
@ The Building: 706 Simpson Ave. Hoqiuam, WA 98550
$5
Proceeds go to Community to Community of Bellingham:
http://foodjustice.org/
At the show there will be tons of free literature on issues of race, immigration, the economic crisis, and other social justice issues.
The show was a success! Super fun, tons of people came to support and best of all no fights! The show was organized to combat some issues of recent racial ignorance taking place in the Aberdeen/Hoquiam area. We all got organized, made a zine with info, recruited some OURSOUND troops and partied over!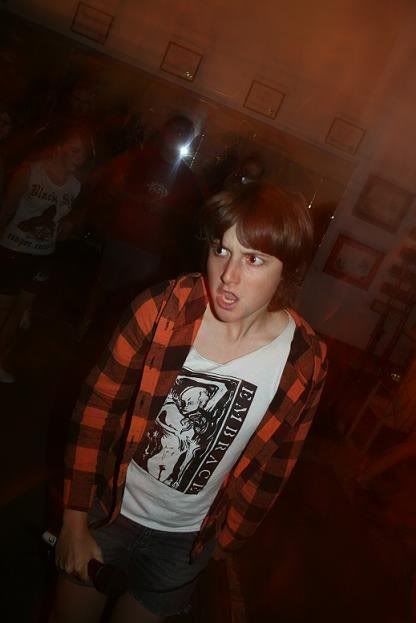 Stephie getting gnarly for Hysterics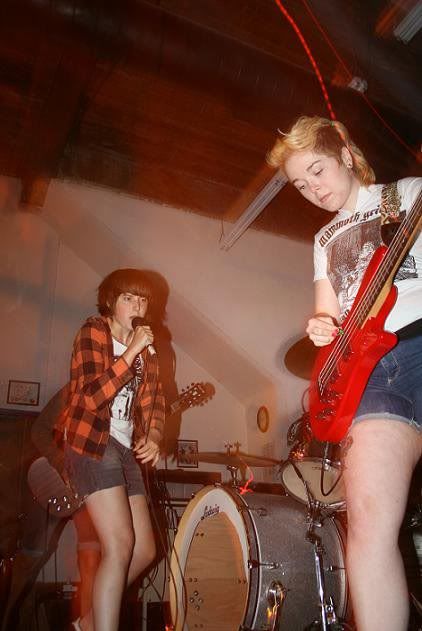 Hysterics Rockin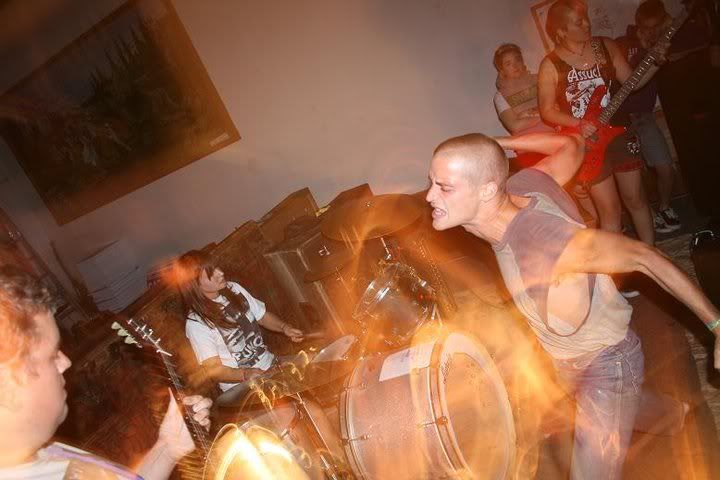 Dehumanized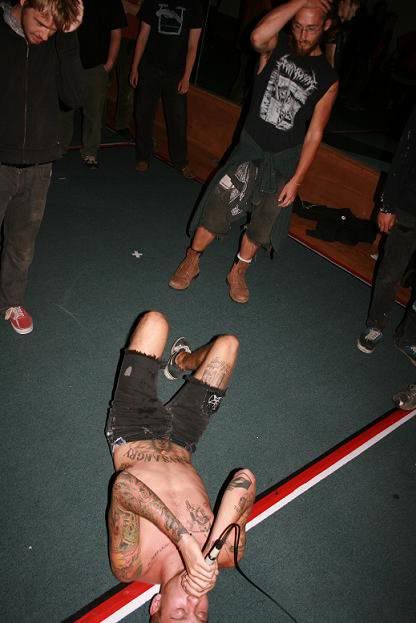 Scary Man
Yep that's pretty much all I did for the last song.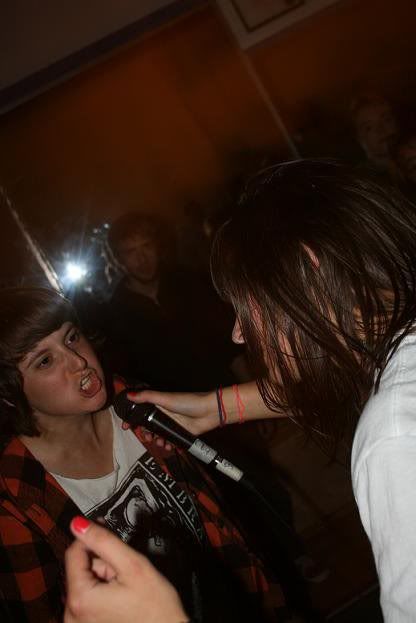 Stephie helping Adriana out for Outlook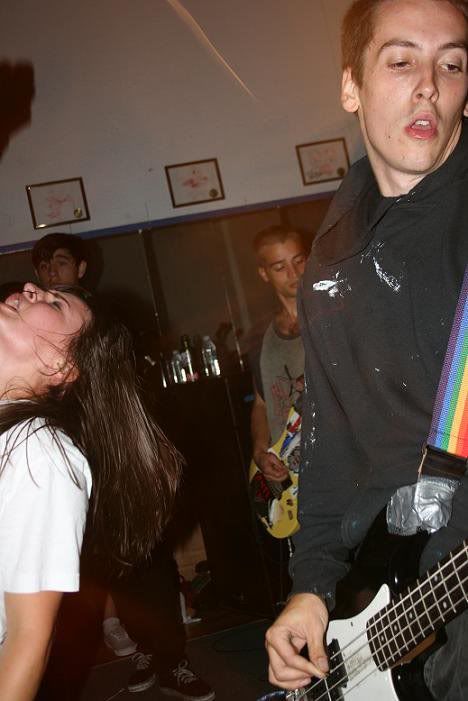 Adriana James and Steven rockin' in Outlook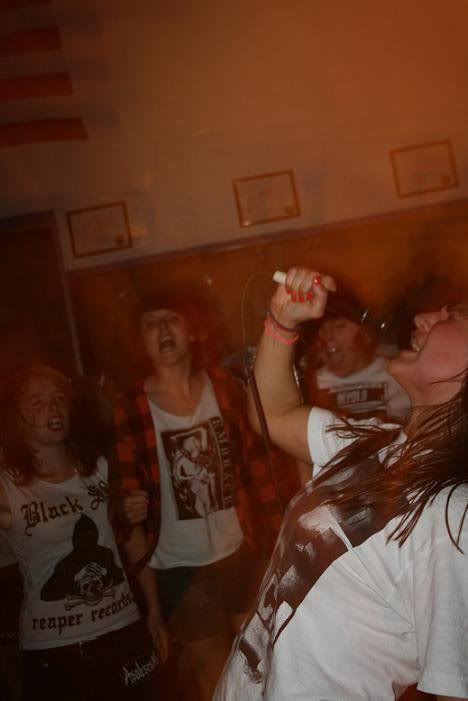 Outlook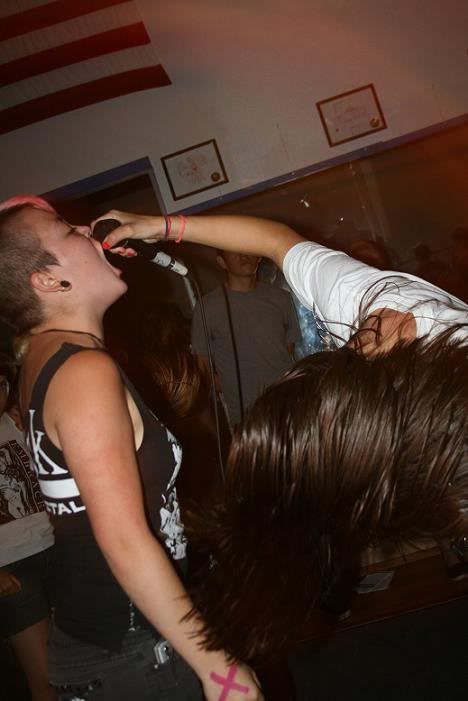 Outlook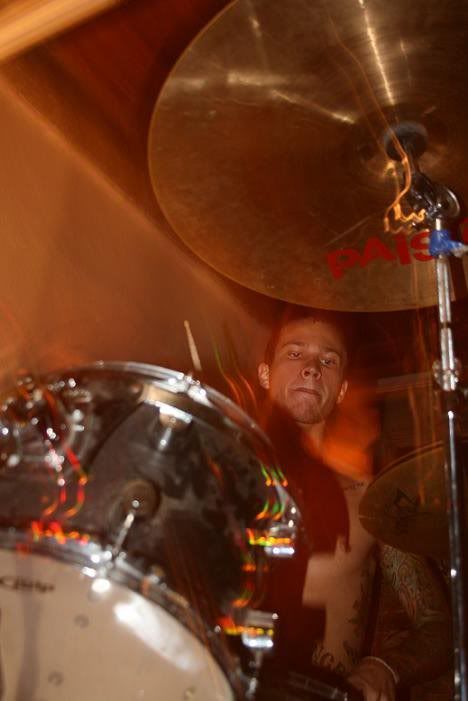 The car Matt was driving up in broke down right before Outlook's set so I filled in on drums. Fortunately I remembered the songs, it had been a while.
Thanks a lot to JAMES of Dehumanized, Outlook, Crazies, the Answer, Bring tha Noize, etc. etc. for organizing the show and making it awesome!