It's been a minute and for that I apologize but here's the scoop:
New Direction Fest 2012 was amazing and there are tons of videos posted up on
OURSOUND
for your viewing pleasure.
There was a show last night that went quite well, new band COP ROT featuring members of Grimace, Nudes and Vagrant killed it at their first show, DICK BINGE (recordings coming soon) was amazing as always and DEHUMANIZED solo rocked the house down.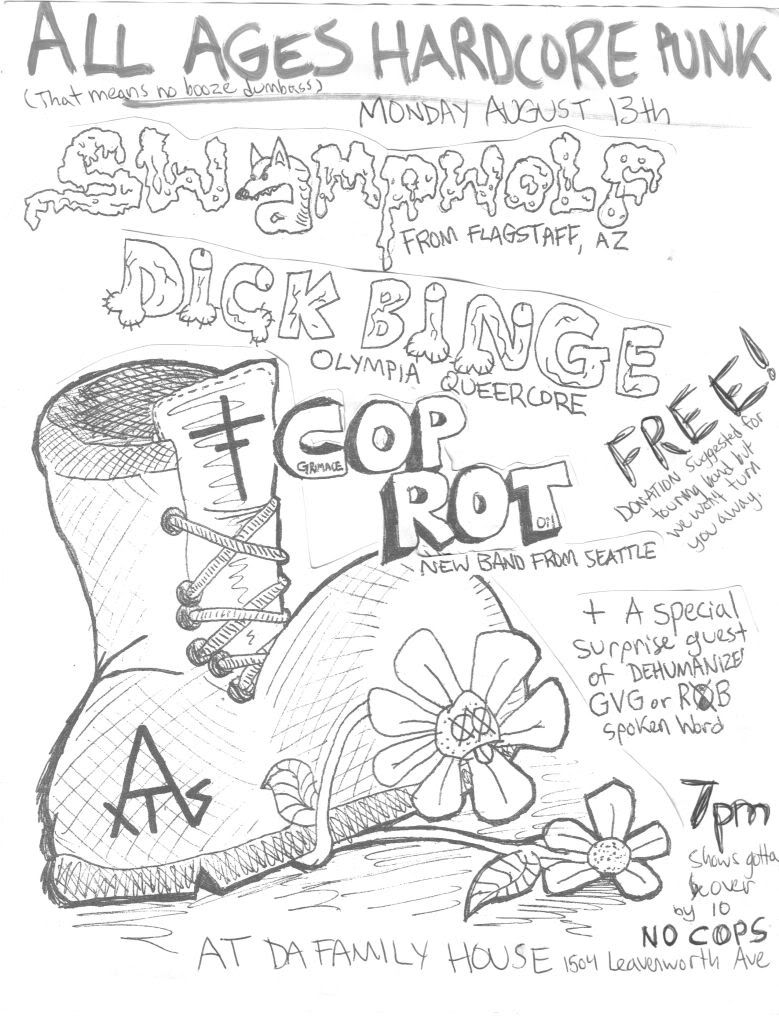 ADJUSTMENT tour went amazing with some serious van issues more to be written about later download
the new tape
.
GRIMACE just recorded a new 5 song tape the night before last and it is fucking amazing. The 7" is also on its way.
DEHUMANIZED will be recording two new releases with hopes of having them in October
ADJUSTMENT is hoping to have a 7" by winter and is currently writing
GAG is soon to release 2 7"s
SPIRITUAL WARRIORS broke up
HYSTERICS and GRIMACE are leaving for tour from August 21st to September 6th so look for them in your area, HYSTERICS is gonna keep moving through the states so get ready for them to hit your town.
That's all I can think of for now, hoping to be a little less lazy over here. I have some demos that have come in the mail to review and some stuff that's been sitting forever.