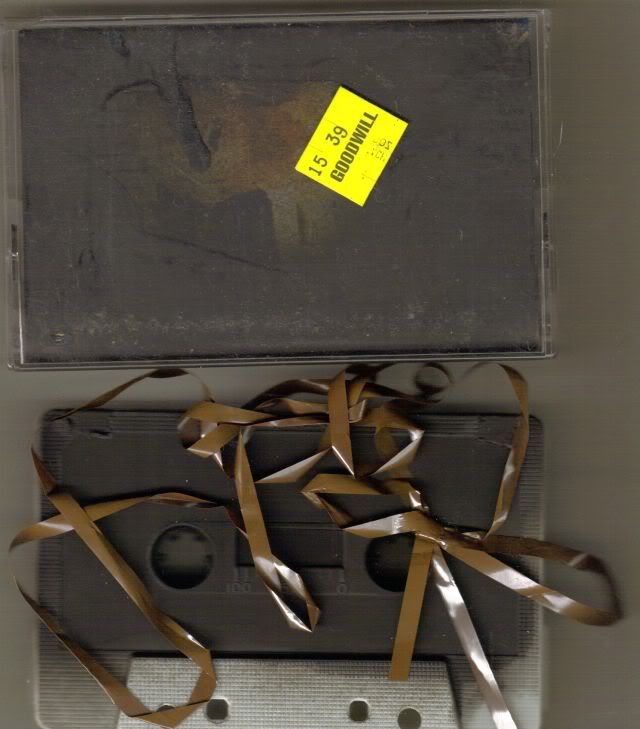 Yes! James gave me a copy of the Dehumanized demo tape before we went skating yesterday. I've been waiting quite a while for this band to have a physical copy of their music and the wait was fucking worth it! The tape blazes through 6 tracks ranging from hardcore anthems to black metal influenced jammers to everything in between. Long story short, this music is incredibly unique to Olympia hardcore and I feel hardcore in general. Politically charged lyrics; vocals are nuts. Awesome awesome awesome! James requested that the songs do not become available online so sorry folks you'll just have to see them to get one. Either that or if you're really interested you can contact me and I can probably get one from him to send to you. The ethos of the band are all about not taking the musical experience of hardcore for granted as a commodified product so it follows logically that he would not want it spread over the internet. I just want to promote that this bad boy is out there. It hasn't left my tape deck since I put it in... it probably won't for a while. Also I should mention that the B-side is a Burzum influenced keyboard track James made. What will the boy think up next?
Dehumanized is:
James: the Crazies, Bring tha Noize!, Insubordinate, the Answer, Stop At Nothing, Outlook
Adriana: Trainyard, Outlook, Hysterics
Ian: White Wards, Scary Man, In Debt, (unofficial) Red & Black
Kim: Hysterics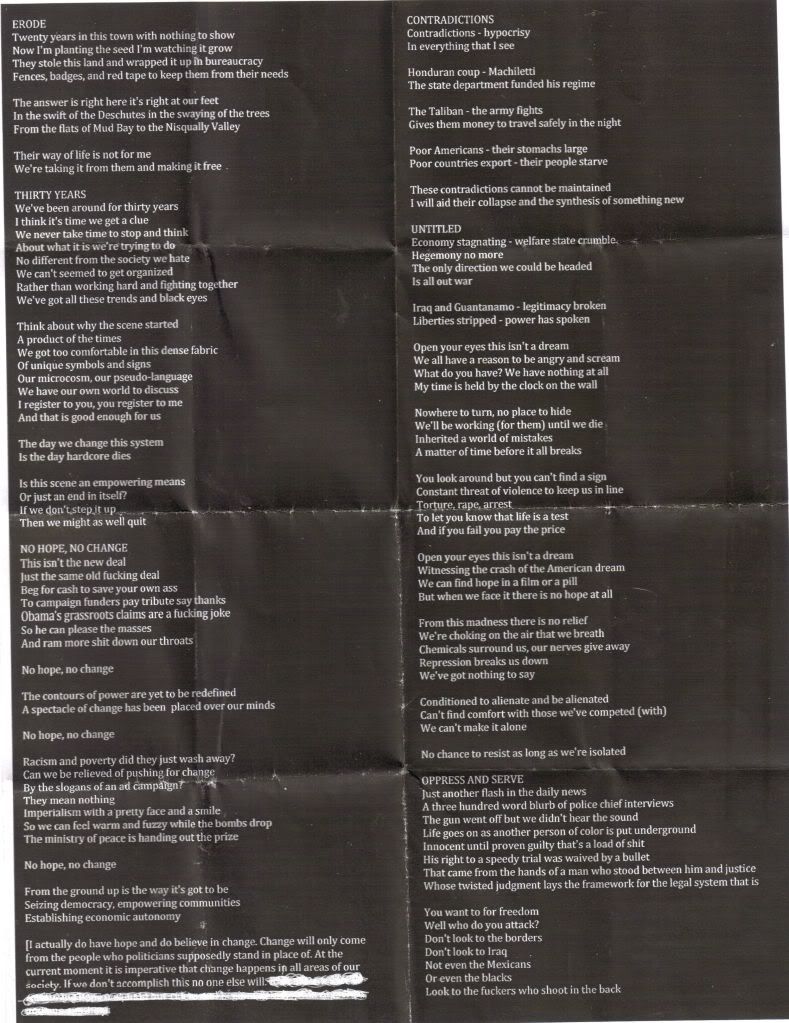 A unique feature about these tapes is that James got them all from goodwill, cut the tape to time, and recorded them all himself. The lyric sheet is wrapped in the excess tape that you see in the picture. Quite the endeavor.