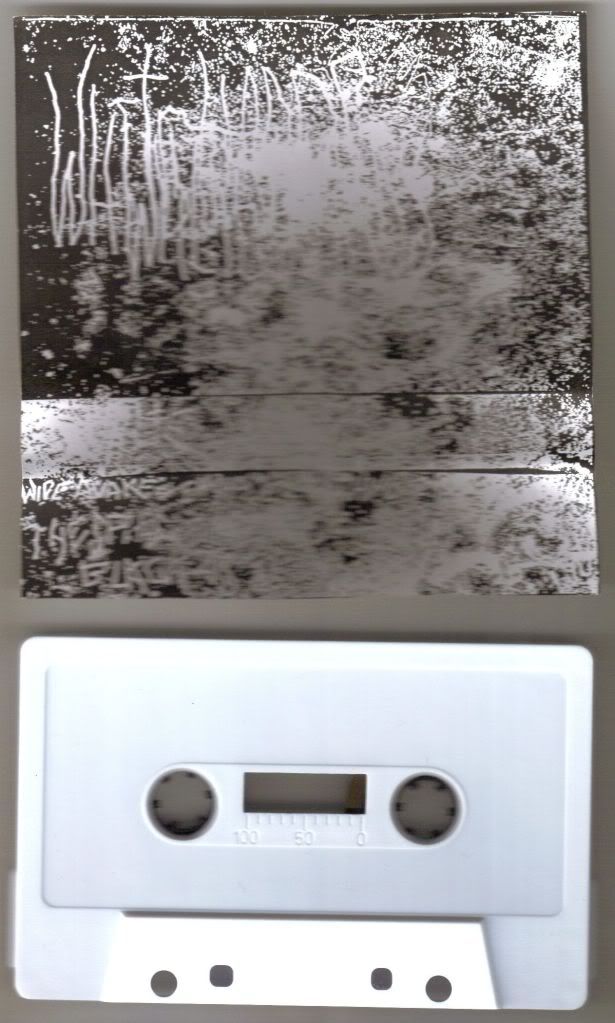 The [official*] sophomore release of Olympia's own White Wards. Initially I still liked the first tape better but now I find myself listening to this one a lot more often. Coupled with the craziness of the numerous White Wards shows since the beginning of the new year, this tape makes for an intense listen. The new tape demonstrates a bit more creative musical patterns and 'off-the-wall'song ordering ('build-up to nothings', abrupt tempo change-ups). "Cough" and "Not Human" stand out to me to be the most interesting and gnarly tracks with only three old demo tracks "Wide Awake", "Bowing Down", and "In Shit" renamed "Mama Said". Some tracks seriously remind me of Cold Sweat ["Black Arms"] but, honestly, the White Wards tracks are more interesting to me. There also seems to be a bit of metal 'sabbathy' influence in tracks like "Not Human" and of course Ginn-esque soloings and riffage. Layered in guitar feedback, the noisy hardcore that is White Wards stands out to me more than other contemporary bands of their musical styling. If you like noisy hardcore that isn't just hype check it out. White Wards is working their way up to recognition quickly with a S/T 7" coming out soon on a new label, 'Lowlife' records (not Mike's Olympia skateboarding company). A lot of Nightmare on Elm Street was being watched prior to the release of this tape so enjoy the opening sample. I have a few tapes, more are available directly through Joey (joeymora23@gmail.com), and some are available, along with Red & Black and In Debt, at
Sorry State.
Unfortunately the lyrics are more difficult to read than the 'Timebombs' lyrics so good luck. The 7" insert is much easier to read so look forward to that. Fond memory: I was filling in on drums for White Wards at the Sixes record release and we covered 'Grim Reaper' by Siege... in its entirety. At first those who knew what it was laughed but after some time, along with everyone else, people just got bummed. Joey even played a Trombone. Not quite as cool as a saxophone but it's all that was available.
*A demo was recorded in the summer that was not released. It was most of the tracks on this tape but they were a bit sloppy. The vocals are nuts but musically it's a bit rough around the edges.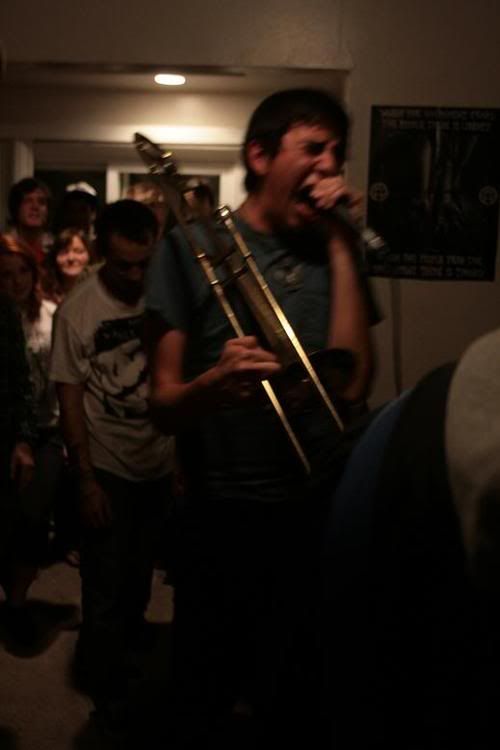 Download